According to Brazilian Football legend Pelé, "Success is no accident. It is hard work, perseverance, learning, studying, sacrifice and most of all, love of what you are doing or learning to do." He holds the Guinness World Record for the most career goals, so it's safe to say he knows his stuff.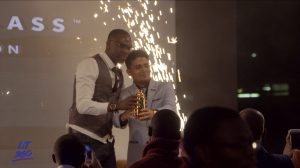 This is exactly what was witnessed during the recently concluded Kenyan Diageo World Class Bartender of the Year. It all started with 40 of the most elite Kenyan mixologists who underwent intense training to upskill their already advanced talents. 32 were eliminated and 6 went on to face off for the tittle.
Patrick Mutua from Villa Rosa Kempinski was crowned the winner and he will go on to represent the 254 in October at the global championship. Tune in to #LIT360 this week to see what moves he pulled to be victorious!